Framework of Multi-Agency Environments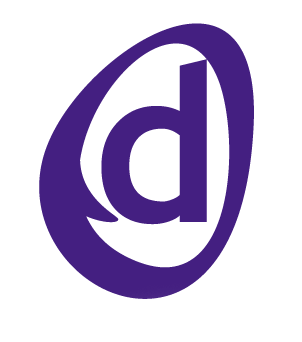 ODPR role July 2004 to June 2005: PR, Marketing, Event Management, Stakeholder and Communications Manager
In 2003 the FrAmework for Multi-Agency Environments (FAME) National Project, was awarded £6 million to deliver its products to local authorities by December 2005.
FAME NP had taken on one of the most challenging aspects of eGovernment. Multi-Agency working still remains key to many of the ideas being driven forward by the government with legislation like the Children Bill; and initiatives like the Department of Health's National Service Strategy for Older People. Both of which explicitly assume that local authorities would take the lead and a number of agencies would have to co-operate to provide the best service to the user, and to make the job of the practitioner as effective as possible.
The On Demand PR approach
On Demand PR was pro-active in approaching the FAME Programme Board in March 2004 and in May was invited to create a proposal for PR, web design and event management. Almost the same situation occurred as with eTSNP, in that On Demand PR initiated the need for a PR Awareness campaign and delivered a proposal and FAME then went out to tender for the business. After reviewing the agency responses, as with eTSNP, FAME came back and awarded the contract to On Demand PR.
This delay meant that the contract was awarded in July with just three months remaining to the end of the first phase of the project. It was vital to fast-track FAME to obtain; Press awareness for the Programme, project manage an event to be flexible to increase from 150 to 300 delegates, set up a seamless web site whereby delegates could register to attend and capture information for the Programme and then create a Communications strategy message to ensure delegates attended.
On Demand PR delivered the PR and Event Management for the FAME dissemination event on 5th October 2004 at the Institute of Directors in London with 320 delegates - the most well attended dissemination event out of all of the 22 National Projects.
From November 2004 to the end of Phase II - 31st March 2005, On Demand PR was appointed as FAME Communications Manager to work directly with local authorities and partnering agencies to inform them of the project's aims, objectives and benefits. I project managed events, gained editorial coverage and provided a successful Communications Management role throughout.
In December 2004 FAME held a two-day workshop in London to promote the Readiness Assessment Tool to local authorities. This involved compiling the workshop programme, communicating it to the FAME Community database created, providing delegate material on the day and project managing the whole event.
In February and March 2005 FAME held two more workshop events – North (Newcastle) and South (London) to take those local authorities that had previously joined the workshop in December to the next stage of the FAME project – implementing FAME in for their own multi-agency environment. On Demand were responsible for providing full project management services as previously described.
In my last assignment for FAME, On Demand PR conducted a workshop meeting on the 15th June 2005 to bring together the different government departments and national bodies that had 'Information sharing and electronic information systems' on their agenda. The objective was to discuss how the different processes should be developed together and how this agenda could be moved forward.
On Demand PR engaged with representatives from the following government departments: Association of Directors of Social Services (ADSS), Cabinet Office, Criminal Justice for IT, Department of Constitutional Affairs, Department of Education and Skills, ESD Toolkit, Government Connect, Home Office, IDeA, Local eGov Standards Body, London Connects, NE London Partnership, Office of the Deputy Prime Minister, Regional centre of Excellence South East, and Socitm – the majority of which attended and this meeting was deemed a success.