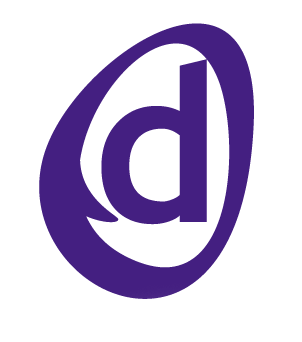 National Projects – May 2003 to June 2005
On Demand PR worked with five out of 22 National Projects for the Office of the Deputy Prime Minister; National CRM Programme (CRM), Enterprise Workflow National Project (EWNP), Local Authority Websites (LAWs), eTrading Standards(eTSP) and in June 2005 completed the nine month project representing the FrAmework of Multi-Agency Environments (FAME).
In addition On Demand PR project managed events for closely related government projects: Information Management Standards (IMS) and North West e-Government Group (NWEGG).
My extensive experience in the local government sector enabled my team and I to 'hit the ground running' with every campaign awarded. My reputation for handling campaigns effectively and, most importantly, efficiently as every project was time critical to deliver staggered results to the councils in three-month time frames. It was the speed to market approach which led to On Demand PR being selected for the highest number of National Project campaigns.
Key achievements:
Identified, built and targeted a database of CRM related local authority managers and secured an attendance of 180 delegates and organised the launch event – within four weeks.

Convinced and secured a group of 80 CEOs, CIOs, Financial Directors of local authorities to attend the EWNP dissemination event. This was the most senior group of local authority representatives gathered together for an event out of all of the 22 National Programmes during the two year National Project campaign.

Event managed 19 events in 18 months, specifically two UK regional events, writing and fulfilment of marketing collateral for 380 delegates. (FAME reached the largest number of delegates to attend a dissemination event held for the National Programmes).

Sole contributor for communications section of three successful Project Initiation Document bids for additional funding for the FAME programme.

Initiated the idea, wrote the communications messages, sourced and persuaded 20 senior central government representatives to meet; (Cabinet Office, Department of Education & Skills, Home Office, Department of Constitutional Affairs, IDeA, Regional Centres of Excellence and Criminal Justice for IT. The purpose of the event was to discuss the future of Information Sharing data between local authorities, emergency services and government departments.
The Communications role was not renewed as the National Projects I was working on had completed in June 2005.
Please look at the National Project summaries below which are in the order of winning the campaigns. Each one will take you to a further explanation of my approach to providing a fast-track delivery to each of these time critical National Project assignments.
I believe it is important to provide you with a detailed process of events for all of these National Projects, as it is essential to demonstrate that when I say that 'Professionals who can start today' - it's not just a byline, I actually mean it and deliver that level of service.
Where a web link is provided the link still works if you wanted to know more about the project and what it delivered.