Some people talk about what they are going to do. Some people just make it happen.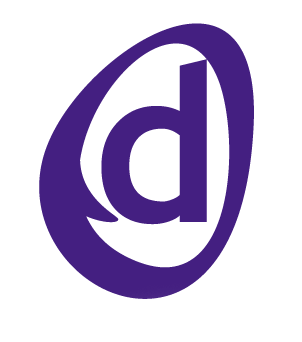 Transferable skills, such as marketing, lend themselves across all sectors. However if you want to know the industries I have most experience in providing stakeholder relations and delivering news and case studies then these are the key sectors; local and central government, call centres, telecoms, performance and culture management, interior design, outsourcing and IT service management.
​
Your organisation or department would most benefit from my skills if it is between five to ten people looking to promote a key message or grow the business. It's possible that you might need a full service agency, but not have the budget to secure one! I have all the skills you are looking for and the ideal financial package, as you buy my time on an 'as required' basis with no mention of a monthly retainer. If your project takes a few weeks or a few months then that's all you need to get up and running, and you just call me again when you're ready. How refreshing is that?
Take a look at my skills and examples of experience in the boxes below.
COMMUNICATIONS​
Strategy
You've got to start somewhere. Whether it's from a clean sheet of paper or a draft proposal, for internal or external communications, I have written and implemented over 70 communications strategies. The implemented part is essential, I don't just write the strategy concept and expect someone else to deliver it; I roll my sleeves up and get on with the job.
​
Newsletters
Do you or don't you even start one? Most companies believe that a regular newsletter is vital to engaging with their existing and potential customers. The success is down to the editor knowing its audience, writing copy to satisfy the organisation while keeping the reader interested and caring about the project. I can give you many examples of creating regular two-page up to 24 page newsletters - research, copy, images, securing sponsorship and offers, pagination, approvals process through to publishing and distribution.
​
Award nominations
All companies love receiving an award. It's their chance to show their industry who is top dog. Although being so close to the product or service the actual benefits can get lost in all the copy that management insists should be included!
I will speak with your users and encourage them to provide testimonials to promote your organisation, only in way that the judges will believe. And yes, I have years of experience in writing nomination entries and winning major industry awards for my clients.
MEDIA AND CASE STUDIES
Editorial coverage
​​As with writing award nominations and newsletters, planning copy to submit to an editor requires looking at the topic from the reader's perspective.
​
You need someone to identify the ideal media, create editorial opportunities, interview your customers to write case studies and testimonial quotes for your web site, and establish you, or your, company as thought leaders in your industry.
Working with small to medium and start-up organisations is often a challenge, but oh so rewarding! I have taken companies of five people with a new software product to the UK and within three months positioned them in their industry as 'the ones to watch'.
​
This is through a combination of editorial coverage, web deisgn and content, exhibition attendance, events and, where required, analyst relations.
​
You could spend a lengthy process advertising for a marketing person and mould them to your way of approaching marketing communications.
​
Or alternatively pick up the phone today and arrange to meet with an individual with over twenty years of marketing experience, who instinctively knows the quickest and most cost effective way to meet your objective.
​
It's a no brainer, call me and let's meet.
STAKEHOLDERS AND EVENTS
Identifying your stakeholders
You might have a product, service, event or need buy-in for your initiative. You have an idea of your target audience but no idea of how to reach them.
​
All I need is to listen to your objectives, agree a cost and time frame, write a strategy for you to approve, and then you can leave me to get on with the project. I'll identify and engage with the individuals or channels, prepare a campaign, write the content to keep them informed and sustained and provide you with a database so you can target them directly in future if you prefer.
​
Some of the communities I created years ago for companies in the IT, call centre, outsourcing, local and central government sectors are still going strong.
​
Event management
There is so much more to planning, implementing and measuring the success of an event which you cannot achieve by simply working from an event check list.
​
Whether you have an in-house event or an idea to create a launch, conference, exhibition or Gala Awards dinner I can provide you with every element you will need. From securing topical key note and appropriate presenters, identifying and securing audiences, event location, confirming delegates, information pack content and fulfilment, badges and event management hosting.