London Borough of Southwark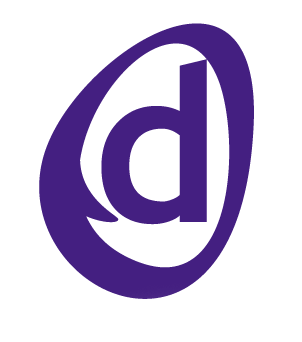 London Borough of Southwark – August 2007 to present (on an 'as required' basis)
Southwark Council is in South East London and has an estimated population of 288,200, 70% of which were born in Southwark. The Council returned to a Labour majority in the 2010 General Election.
In August 2007 Southwark Council's leisure and sports division required a Communications Manager to lead on the stakeholder, customer and residents consultation relating to the £12.3 million refurbishment investment into three leisure centres. Initially a five-month contract (to conclude in December 2007) this was renewed on a part-time basis in May 2008 to January 2013, and since then I have worked across six different departments leading on a variety of major stakeholder relations projects. The values of the projects are shown below in brackets.
Regeneration – Camberwell Green (£11m), Elephant and Castle (£20m), Aylesbury Estate (£1.5b)

Parks and open spaces – Burgess Park redevelopment (£8m), St. Mary's Churchyard (£1m), Burgess Park BMX (£1.1m)

Waste management – Southwark Integrated Waste Management Facility (£60m)

Leisure centres – Surrey Docks Watersports Centre (£2m), Dulwich (£8m), Camberwell Leisure Centre (£6m) and Elephant and Castle Leisure Centre (£20m)
Responsibilities and achievements
To identify and meet with stakeholders, local residents and users of four leisure centres to be redeveloped during 2008-2013, to disseminate information on the Investing in Leisure Programme and gain buy-in to proposed ideas.

Provide on-going strategy and implementation of communication plans; public consultations (managing through to final analysis reports), maintaining customer contact databases and response to enquiries, preparing photographic content for exhibition displays, planning and implementing zone-phased leisure centre launches.

Identify, build relationships and liaise between Cabinet members, ward councillors, programme team, internal corporate communications, suppliers, resident groups, the general public and other interested external parties.

Project managed eight launches and twelve public consultations. One included direct mail campaign to 41,000 residents and customers; and another targeting 8000 residents which resulted in a 16% response. In each case I prepared the results and presented to Southwark Council Cabinet members, stakeholders, residents, customers and the programme team.

As part of the different reopening ceremonies I created competitions themed on local sports celebrities, engaged with local communities, and secured Tessa Jowell MP and Rt. Hon Harriet Harman at the leisure centre launches. At the Camberwell pool reopening ceremony in March 2011 I arranged for comedienne Jo Brand to film an episode of her TV series where she swam with the Gay London synchronised swimmers 'Out to Swim Angels'.
Council departments represented
Regeneration – Camberwell Green (£11m), Elephant and Castle (£20m), Aylesbury Estate (£1.5b)
Camberwell Green - December 2012 to June 2013
In November 2012 I was invited by the Transport, Planning and Policy division to write a stakeholder engagement strategy for five simultaneous consultation projects - initial phase from December 2012 to June 2013. The projects include a £2m relocated and brand new library and public space; landscaping Camberwell Green park; extensive street works (establishing the Barclays Cycle Superhighway Route 5); developing pocket spaces by widening paved areas, resurfacing roads and improve lighting; and the formation of a policy planning document including preservation of historic buildings; the build new homes and business in the borough for the next 15 years.

On 21 January, on behalf of Southwark Council, I launched the five consultations of £11m Camberwell regeneration programme. A full stakeholder engagement strategy was implemented including taking the consultations out to six venues providing convenient access at varying times and days of the week so that the local community had every opportunity of meeting the council and taking part.

The first phase concluded with publishing the results of the five consultations in May. A new strategy has been written for further stakeholder engagement for the latter half of 2013 and 2014.

This three year project is being held in partnership with Transport for London and neighbouring borough Lambeth Council.

www.southwark.gov.uk/camberwellregen
Elephant and Castle Leisure Centre- June 2010 to April 2013
2010 – Elephant and Castle Leisure Centre – (June to November) I consulted with 8,000 residents and customers on the proposed new leisure centre. My stakeholder engagement campaign resulted in a response rate of 16%, the highest number of responses from a consultation of its kind in the borough. The leisure centre will be the first building available to the public as part of the £1.5 billion project for the Elephant and Castle regeneration programme.

In February 2012 I was asked to return to the programme to create a two-year stakeholder engagement strategy. The implementation is to provide a smooth transition for customers and residents from centre closure and demolition in 2012, through to construction in 2013 and launch in early 2015.

www.southwark.gov.uk/elephantleisure
Aylesbury Estate – April 2013 to present
There were a number of smaller stakeholder relations projects in the process when the Aylesbury stakeholder relationship officer left the council in March. Since April I have worked with the project team on an ad-hoc basis on these projects.

Housing newsletters – In April and June I researched and created twelve different double page newsletters for the technical officers and neighbourhood housing officers on the Aylesbury estate to distribute to their residents.

Homeowners Buy Back event – held on 23 May at Thurlow Community Centre on the Aylesbury Estate. This project was to inform 330 leaseholders in specific areas of the estate that the council could buy back their homes and, if required, provide rehousing assistance. The homeowners were sent a letter, brochure and application form in advance of the event and I was responsible for formatting the brochure design, copy for the brochure, letter and form and gained approval from numerous stakeholders and council process throughout prior to print.

Bid evaluation – during the current tendering process with three bidders each bid had a communications section for the supplier to engage with stakeholders and residents. Based on my ten years' experience of what should be expected to be delivered from a communications engagement perspective on the project, I was asked to complete the communications evaluation as part of the overall three submissions.
www.southwark.gov.uk/aylesbury
Parks and open spaces – Burgess Park redevelopment (£8m), St. Mary's Churchyard Park (£1m), Burgess Park BMX (£1.1m)
Burgess Park £8m redevelopment – April 2012 to October 2012
In April the Parks division required an efficient and effective stakeholder strategy to inform local residents and stakeholders of the park reopening timeline.

An opening date of 21 July had already been publicly announced, but due to the drought and down pours in April and May affecting the newly seeded areas not all of the park would be ready to open at the same time. To ensure the level of expectation was met with investors, council, stakeholders and local residents I created a park map detailing the areas that would be open in July and those zoned closed until 2 September, and fixed 20 A1 sized panels around the high traffic external areas of the park.

I created a database of 800 contacts and wrote an enewsletter to them each month informing them of the park opening status. I arranged for the sports coaches to visit 14 local schools to inform of safety around the extended park lake and the summer sports programme.

On the day that the summer finally arrived (21 July) the opening event took place with over 5000 local residents gathering to see their new park. On the same day I had another role which was to produce a film about the Burgess Park redevelopment where I interviewed 24 contributors involved in the project talking about the parks history, how the £8m investment was spent and a section aimed at investors for further funding. I wrote the script, sourced the historical facts, worked closely with the editor and gained approval from all participants – see YouTube link for the film.

http://youtu.be/a0skZdORRg or Burgess Park 2012

In 2013 when the Green Flag judges were reviewing the park, after watching the short film said they would use this film in training their judges as an excellent example of a park case study. Burgess Park went on to win the Green Flag award.
The redevelopment part of the project concluded with a commemorative plaque ceremony held on 12 October which I event managed.
www.southwark.gov.uk/burgesspark
St. Mary's Churchyard Park – April 2013 to June 2013
As the new £20m leisure centre and One The Elephant residential homes and shops are being built in 2013 to 2015, the play area at the historic St. Mary's Churchyard (adjacent to both buildings) is being redeveloped to bring the park and public realm up to the same modern standards.

The stakeholder relations role was to create a public engagement strategy to inform local residents and businesses of the two new extended play areas and to find out which play equipment they would like to see in the play areas.

Given that the previous play area had only been replaced in 2008, this project is intending to use the majority of the equipment and essentially is creating two new areas – over fives and under fives, interactive water play and a pond in the park with a three metre fountain.

This was a four week engagement with the public from 13 May to 7 June. The report analysis has been provided and the first phase of this project concludes at the end of June.
www.southwark.gov.uk/stmaryspark
Burgess Park BMX Track – June 2013 to August 2013
Following the successful stakeholder relations project in Burgess Park in 2012, I was invited to manage the stakeholder relations and event management for the £1.1m new National Standard BMX track. The track open day and official ceremony was held on Friday 16 August with the pro racing and launch event being covered by BBC London and Sky Sports.
The BMX facility is the new home and training track for the Peckham BMX Club. Their young members have been training for the last ten years on a 'make do' track in Peckham yet have still been able to generate national, world and European champions. Peckham BMX currently has three members that are now part of the Olympic Development team for 2016. See link for short 'rags to riches' story about the club and its members.
http://www.youtube.com/watch?v=MfM4LITooIY or Peckham BMX
www.southwark.gov.uk/burgessparkBMX
Waste management – Southwark Integrated Waste Management Facility (£60m)
Southwark Integrated Waste Management Facility – March to April 2012
In early March (with four weeks to go before the official ceremony date of 16 April) the Director of Environment and Housing asked me to be the council lead representative to arrange the opening ceremony of the £60m facility.
I worked closely with the council's corporate communications, the Director of Environment and Housing, and Veolia's communications division.
http://www.southwark.gov.uk/info/533/waste_management_facility
Leisure centres – Surrey Docks Watersports Centre (£2m), Dulwich (£8m), Camberwell Leisure Centre (£6m), Elephant and Castle Leisure Centre (£20m) and Fusion Lifestyle (leisure centre delivery for Southwark)
Southwark Leisure Centres – August 2007 to January 2013
In August 2007 Southwark Council's Leisure and Sports division required a specialist to lead on the stakeholder, customer and residents consultation relating to the £12.3 million refurbishment investment into three leisure centres.

Starting with Surrey Docks Watersports Centre and Dulwich Leisure Centre, these consultations targeted 42,000 residents and customers for the two locations in Southwark. This piece of work was initially a five-month contract (concluding in December 2007) and the contract was renewed on a part-time basis in May 2008 through to January 2013.

Highlights of the five and half year stakeholder engagement were during 2010 to 2013 working on Camberwell and Dulwich Leisure Centres – I arranged the stakeholder and event management for six differently focussed reopening ceremonies to the public (as zoned areas in the gym pools and sport halls re-opened). I wrote and implemented the individual centres' strategies from consultation, refurbishment through to the final opening ceremony at Camberwell on 26 January.

As part of the different reopening ceremonies I created competitions themed on local sports celebrities, engaged with local communities, and secured Tessa Jowell MP and Rt. Hon Harriet Harman at the centre launches. At the Camberwell pool reopening ceremony in March 2011 I arranged for comedienne Jo Brand to film an episode of her TV series where she swam with the Gay London synchronised swimmers 'Out to Swim Angels'.

www.southwark.gov.uk/investinginleisure
Elephant and Castle Leisure Centre- June 2010 to April 2013
2010 – Elephant and Castle Leisure Centre – (June to November) I consulted with 8,000 residents and customers on the proposed new leisure centre. My stakeholder engagement campaign resulted in a response rate of 16%, the highest number of responses from a consultation of its kind in the borough. The leisure centre will be the first building available to the public as part of the £1.5 billion project for the Elephant and Castle regeneration programme.

In February 2012 I was asked to return to the programme to create a two-year stakeholder engagement strategy. The implementation is to provide a smooth transition for customers and residents from centre closure and demolition in 2012, through to construction in 2013 and launch in early 2015.

www.southwark.gov.uk/elephantleisure
Fusion Lifestyle – April 2011 to February 2012
Fusion Lifestyle delivers the leisure centre services for Southwark Council. Initially contracted on a three-month assignment, this was extended into ten months (three days a week) while a permanent manager for the Southwark Council account was being sourced.

The role consisted of managing the marketing for Southwark's seven leisure centres and included implementing seasonal campaigns, coordinating the design and print of public-facing core literature, taking photographs for campaign posters and brochures, and arranging 40,000+ door drop campaigns.

I created quarterly newsletters for each centre consisting of interviews and taking photographs, securing offers with local businesses, and established distribution within the community around each centre into churches, hospitals, libraries, surgeries and local businesses.

I initiated centre specific marketing ideas to generate local centre membership with a view to them being rolled out across the other 60+ Fusion managed centres across the country.

www.southwark-leisure.com