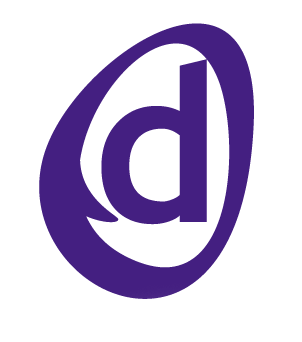 "Julie did an excellent job working with our many stakeholders in developing the Local Government Data Hub in CLG. She had lots of excellent ideas and background knowledge and expertise which she used to deliver clear messages and information about a complex subject. Her work in managing the Government Office regional events was particularly good, showing her flexibility and drive to get lots done quickly. Her top qualities were, great results personable and good value."
Bert Proven, Programme Manager Data Interchange Hub, Department for Communities and Local Government
"Julie's expertise had all the more impact due to her tenacious approach to working across all levels of the organisation to coordinate and deliver any given project. In the 10 months that she worked on the Southwark contract with us she turned her hand to everything from the smallest print job to the largest VIP press launch delivering both with equal commitment and vigor. Julie always took new briefs with passion and energy and added value by stretching them as far as was sensible to do so using her time strike up reciprocal partnerships and gain support from others."
Meg Ellis, Head of Marketing & Sales at Fusion Lifestyle
"Julie 'hits the ground running', so that our time is well spent and productive. On Demand PR has in a few months become an integral part of Minerva's marketing and promotional activity. I am very satisfied with the relationship and feel that we have made the right choice of partner."
Andrew Loveless, Business Development Director, Minerva International
"On Demand PR is excellent value for money, Julie makes our budgets really count which is essential for a not-for-profit, volunteer based trade organisation. Julie is very creative and can be relied upon to produce some stunning designs for newsletters, brochures, leaflets etc. She is a self starter and can be trusted to run events and launches to the highest professional standards. Julie's strengths are her enthusiasm and hard work, she gets the job done!"
Martyn Hart, National Outsourcing Association, Chairman
"Julie has a track record as being one of the most effective PR people in the industry, a fact that is reflected in the high opinion editors have of her. At RoyalBlue Technologies I worked with a series of PR organisations some of which were very well known names, all of whom promised a lot and delivered little. Julie has always said exactly what we can expect, and then delivered it."
David Mackenzie, Principal Consultant CT Consulting
"Julie is fantastic to work with. She thoroughly researches a project and provides a comprehensive brief, which accurately outlines the requirements, yet allows creative freedom. She is efficient and precise with timing and budgetary requirements, saving her client's money and keeping a designer happy"
Joanna Cardwell , The Social Media Bureau
"It seems like I've known Julie for ever. She's one of those special people who bring a sparkle to whatever she does. She's one of the top professionals in the PR market, and is so dynamic, honest and capable. I have no hesitiation in recommending her to anybody - she's a top achiever."
David Griffiths, Keystone Business Group LLC
"Jules first came to work for me when we had a couple of small specialist websites with only 29 visits a month. Using her stakeholder comms skills to create awareness to our projects she increased the visits to over 20,000 a month in a short space of time. Her tireless devotion and enthusiasm to the programme and the people around her is an inspiration to others as she always finds the right way to deal with different (and often difficult!) colleagues to get the best from them. She needs little or no supervision and ensures you are kept fully aware of all aspects of her work at all times, and is meticulous in sticking to deadlines. I would not hesitate to recommend her to others. "
Louise Day, Programme Manager, Places Community, Department for Communities and Local Government
"I was really sorry to learn that Julie was leaving the Hub project. I believe that she had put a lot in place in a very short timescale for what is a difficult concept for us all to have to communicate.
On a personal level she has always very approachable and supportive to me. Thank you. Best wishes for the future and for the other projects you are involved in."
Steve Lyon, Partnerships and Performance Support Officer, Chief Executive's Dept, Wigan Council